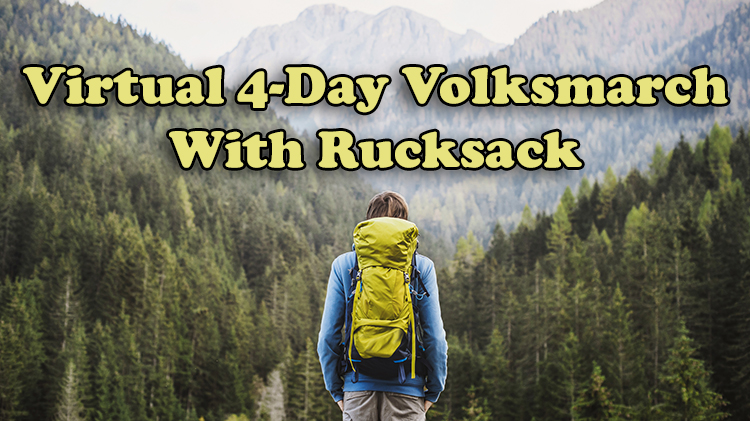 VIRTUAL - 4-Day Volksmarch With Rucksack
Date: Jul 3 2020 - Jul 6 2020
Wiesbaden Sports and Fitness Center - Clay Kaserne Bldg. 1631 Wiesbaden 65205 Google Map
This virtual four-day 20-to-40-kilometer volksmarch with a weighted rucksack (20-60 pounds) can be done at home or on a trail. Decide whether you wish to comple the 20 kilometers or 40 kilometers and break each day into five- or 10-kilometer distances. Wear your weighted rucksack and begin your journey
Take photos on your journey and share them in the comments section on the Wiesbaden MWR Facebook page under this reminder on the starting day of this event.
Keep in mind five kilometers equals approximately 6,561 steps and 10 kilometers is about 13,123 steps -- or a total of 26,246 steps for 20 kilometers total, 52,493 steps for 40 kilometers total.
Your weight and the distance you walk are the biggest factors in how many calories you burn while walking. A rule of thumb is that about 100 calories per mile are burned for a 180-pound person and 65 calories per mile are burned for a 120-pound person. Your walking speed matters less.
Five kilometers is about 3.1 miles and 10 kilometers is about 6.2 miles.
Gain strength and endurance while on this four-day journey -- and improve your overall fitness. Help lower stress and feel empowered each day as you press forward with this challenging event.
Registration Info
No registration required.
Contact
Military DSN Tel:

(314)548-9830