IMCOM-Europe Biking Challenge
Track your kilometers and earn commemorative coins
Note: This event has already passed.
May 1 2022 - Sep 9 2022
May 1 2022 - Sep 9 2022
Are you ready for the 2022 Installation Management Command Europe's Biking Challenge?
This is a great opportunity to get out, enjoy biking, stay physically and mentally healthy while seeing the amazing countryside of Germany and Europe on the countless biking routes and paths.
You have the opportunity to register in advance and start riding, tracking and recording your kilometers starting May 1, 2022. (Like last year, you will not be able to backdate and add kilometers completed before your registration date.)
While you are out biking and collecting kilometers, you will have the opportunity to earn the following prizes for your accomplishments:
500 KMs -- Commemorative "Inner" Coin
1,000 KMs -- Commemorative "Outer" Coin
You also have the opportunity to win one of the two Schwinn bikes by tagging your Instagram pictures with #IMCOMECC22.
This year's event will start on May 1 and end on Sept. 9. 2022, thus providing you with 132 days of biking opportunities. You only need to bike eight kilometers a day to reach and exceed the 1,000 kilomters.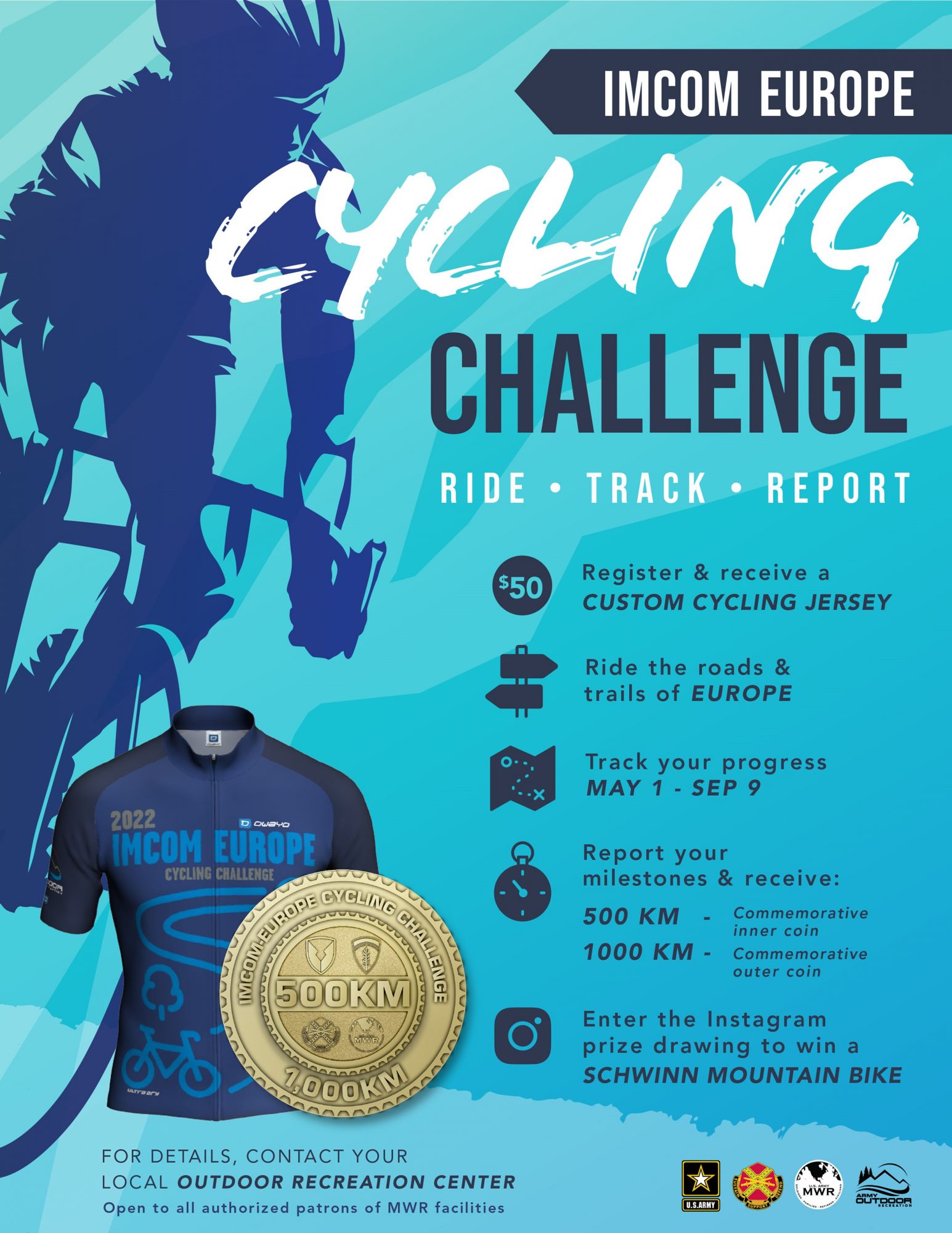 Congratulations to Wiesbaden's Fred Proctor, the 2021 IMCOM-Europe Biking Challenge winner: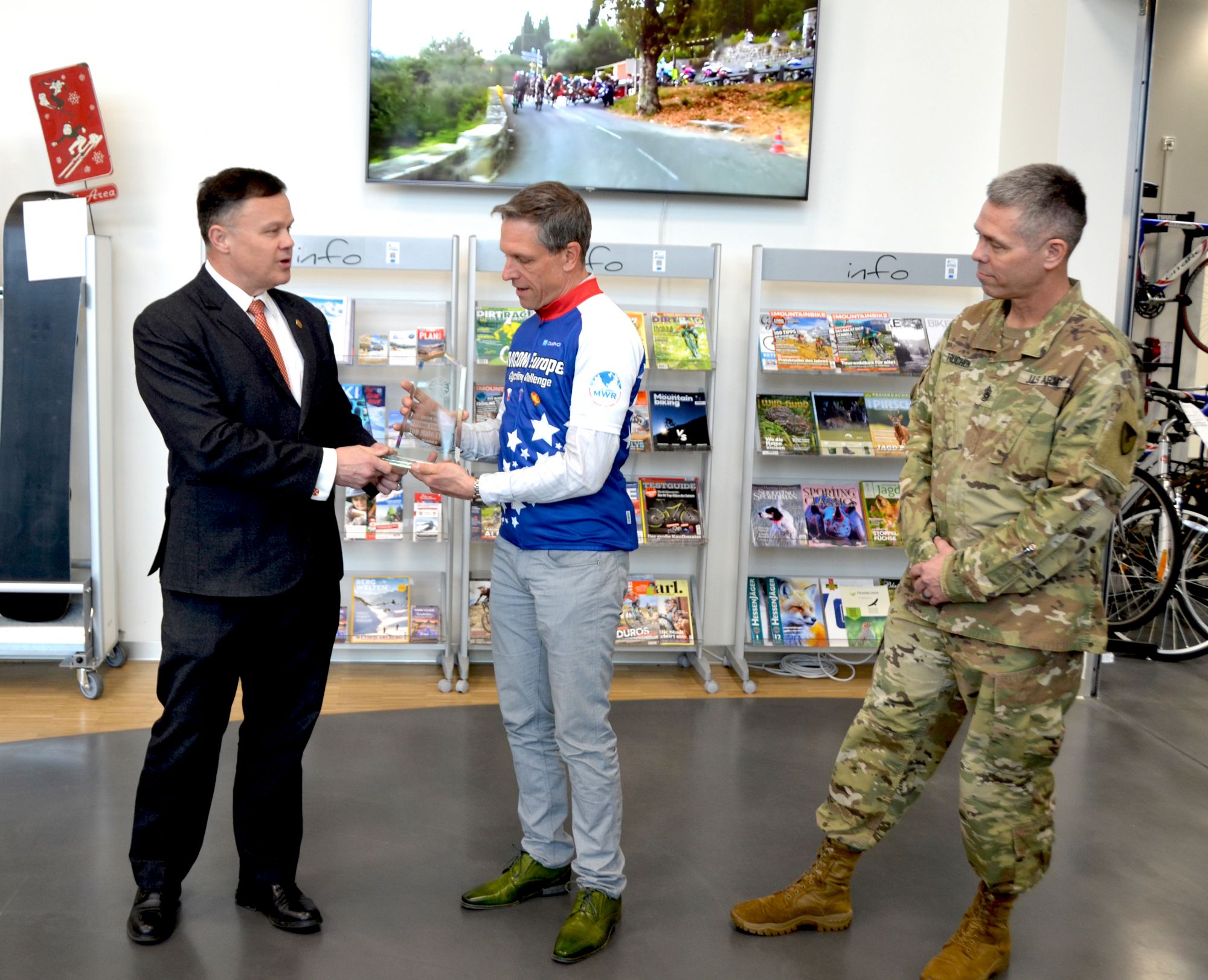 Cost
Registration fee is $50 (includes biking jersey and bike tune-up -- parts not included). Registrations after Aug. 1 will not be eligible for the bike jersey and the cost will be reduced to $15. Upon completion of cycling 500 and 1000 kms the participant will receive their corresponding prize.
Registration Information
Sign up at Wiesbaden Outdoor Recreation on Clay North. Download the registration form by CLICKING HERE. To download the Excel tracking sheet CLICK HERE.
Outdoor Recreation

Military DSN (314)548-9801