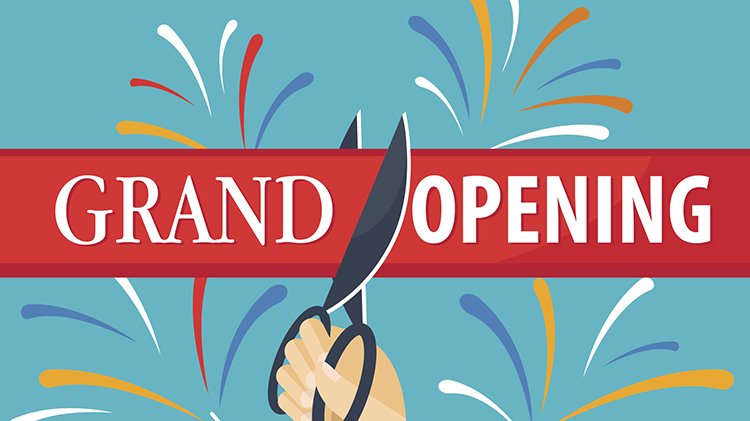 Vault and Bamboo Grand Opening
Note: This event has already passed.
Date: Jan 23 2018, 9:30 a.m. - 11:30 a.m.
Join the U.S. Army Garrison Wiesbaden community in celebrating the grand opening of the Vault Club and Casino and Bamboo Asian Restaurant in conjunction with the Community Information Exchange. The CIE, scheduled to be held this month at the Vault Club and Casino, at 9:30 a.m., will feature free food samples for all in attendance, a ribbon-cutting immediately following the CIE and prize giveaways.

Food samples include a selection from Bamboo's menu, featuring spring rolls; curry; crispy duck; chicken and fish; Asian fried noodles; sushi rolls and sashimi. Prize entries for all in attendance at the CIE include MWR gift cards valued at up to $100 and the kickoff to enter to win a four-night Spring Break getaway for up to eight people at Casa Chiara, a villa in Introdacqua, Abruzzo, about two hours from Rome (see details below).
Both the Vault Club and Casino and Asian Restaurant are located in the former Hainerberg Shopping Center. The restaurant will feature full service and take-out options.

View Bamboo's full menu here.
On Jan. 26, as part of the Vault Grand Opening, there will be an Open Mic Night with Short Fair and the Open Mic Band, starting at 8 p.m. Tell the band what song you'd like to perform and they'll provide your musical accompaniment. Stand-up comedy, instruments and poetry are also welcome.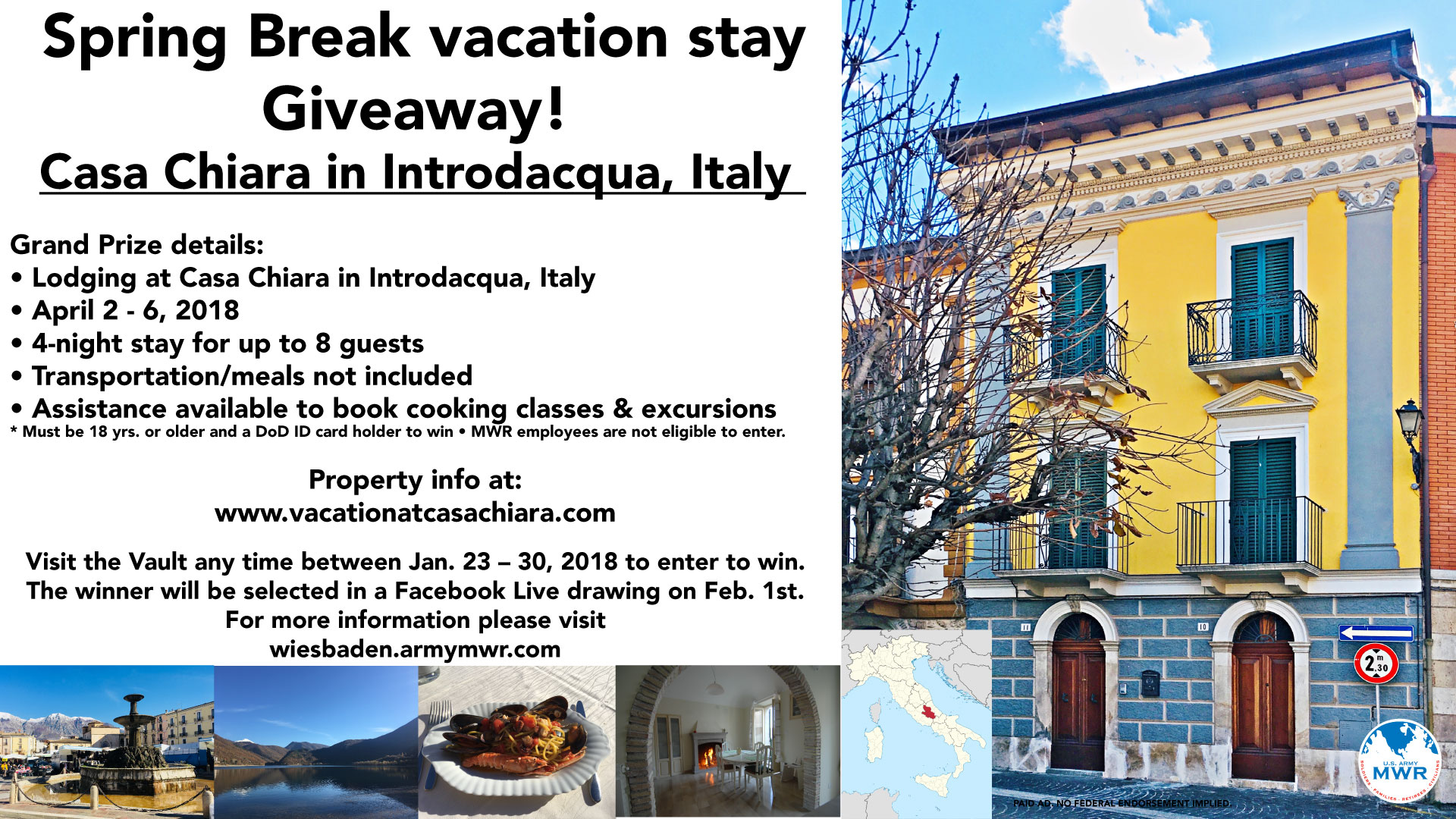 Registration Info
No registration necessary.