Tree Lighting Ceremony and Operation Santa Flight
Celebrating the start of the holiday season
Note: This event has already passed.
Dec 4 2020, 6 pm - 6:30 pm
Dec 4 2020, 6 pm - 6:30 pm
This year's Tree Lighting Ceremony will be Virtual -- community members are invited to visit the Wiesbaden Family and MWR Facebook page to watch as garrison leaders join the Jolly Old Elf to pull the switch to light the tree.
During the Tree Lighting event, the winners of the Home for the Holidays Decorating Contest will also be announced.
Tree Lighting Ceremony Timeline
6 p.m. -- Chaplain Opening Invocation (MWR Facebook livestream begins)
6:05 p.m. -- Garrison Commander's Greetings and Opening Remarks
6:10 p.m. -- Holiday Decoration Winners Announced by Command Team
6:15 p.m. -- Arrival of Santa
6:20 p.m. -- Garrison Commander and Santa Light the Tree
6:25 p.m. -- Santa Departs (MWR Facebook livestream ends)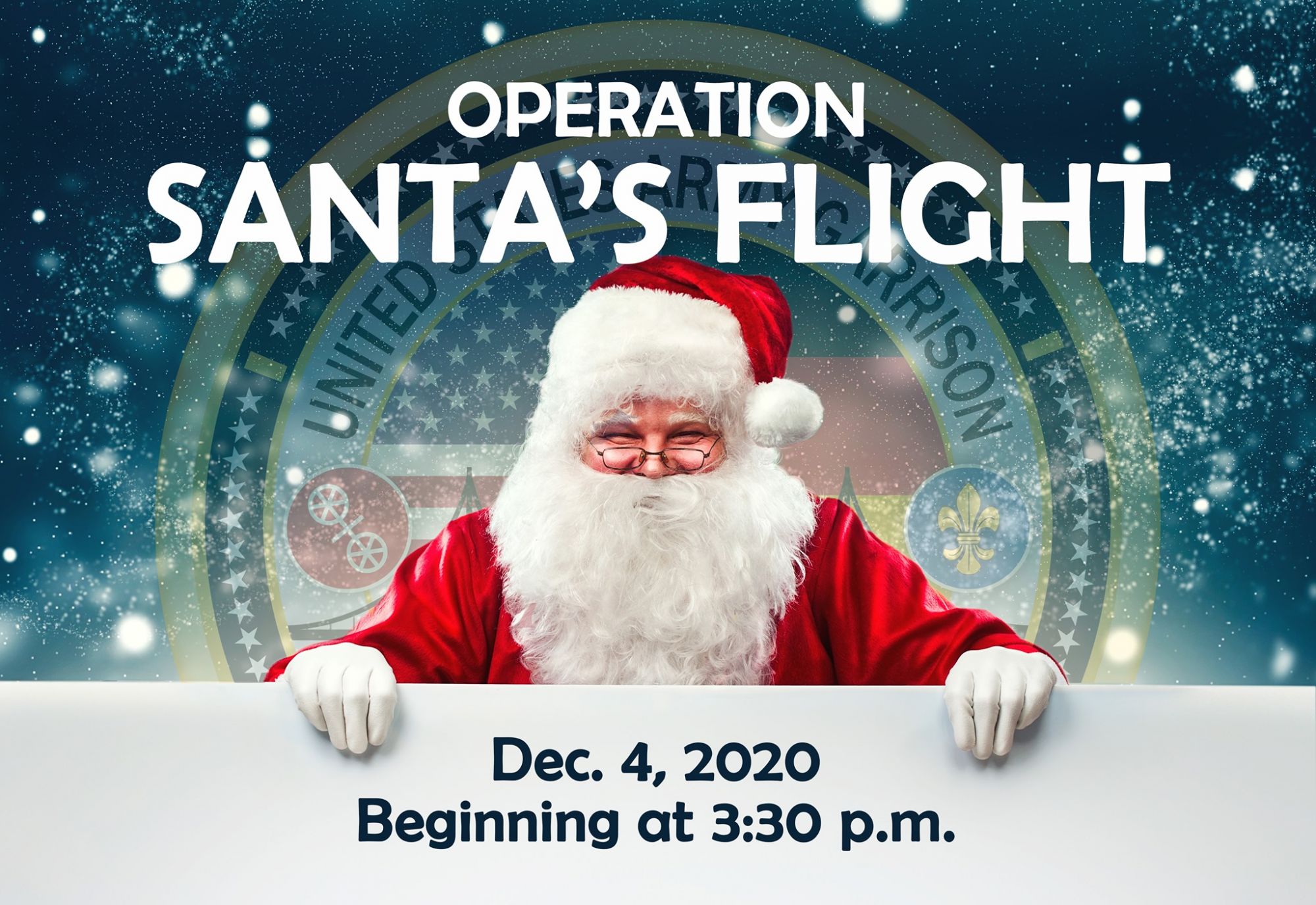 Operation Santa Flight
In conjunction with the garrison's holiday celebration, Santa will be traveling through Wiesbaden community housing areas on Dec. 4 starting at 3:30 p.m. Santa's "flight" will take Jolly Old Elf through Hainerberg, Aukamm, Crestview, Newman Village and Clay Kaserne housing. Children are encouraged to wave at Santa from their windows, as he will be unable to stop and say "Ho, Ho, Ho" this year. Tune into AFN radio to keep track of Santa's flight status and when he'll be arriving to each neighborhood.

Santa's flight ends on Clay Kaserne, where he will join the garrison commander at Clay Chapel for the Virtual Tree Lighting Ceremony.
Registration Information
Virtual Event