Thanksgiving at the Rheinblick
Enjoy a festive meal with all the trimmings -- also available for take-out
Note: This event has already passed.
Enjoy an evening out and leave the cooking to the professionals at Cem Klein's Restaurant and Bistro at the Rheinblick Golf Course on Thanksgiving: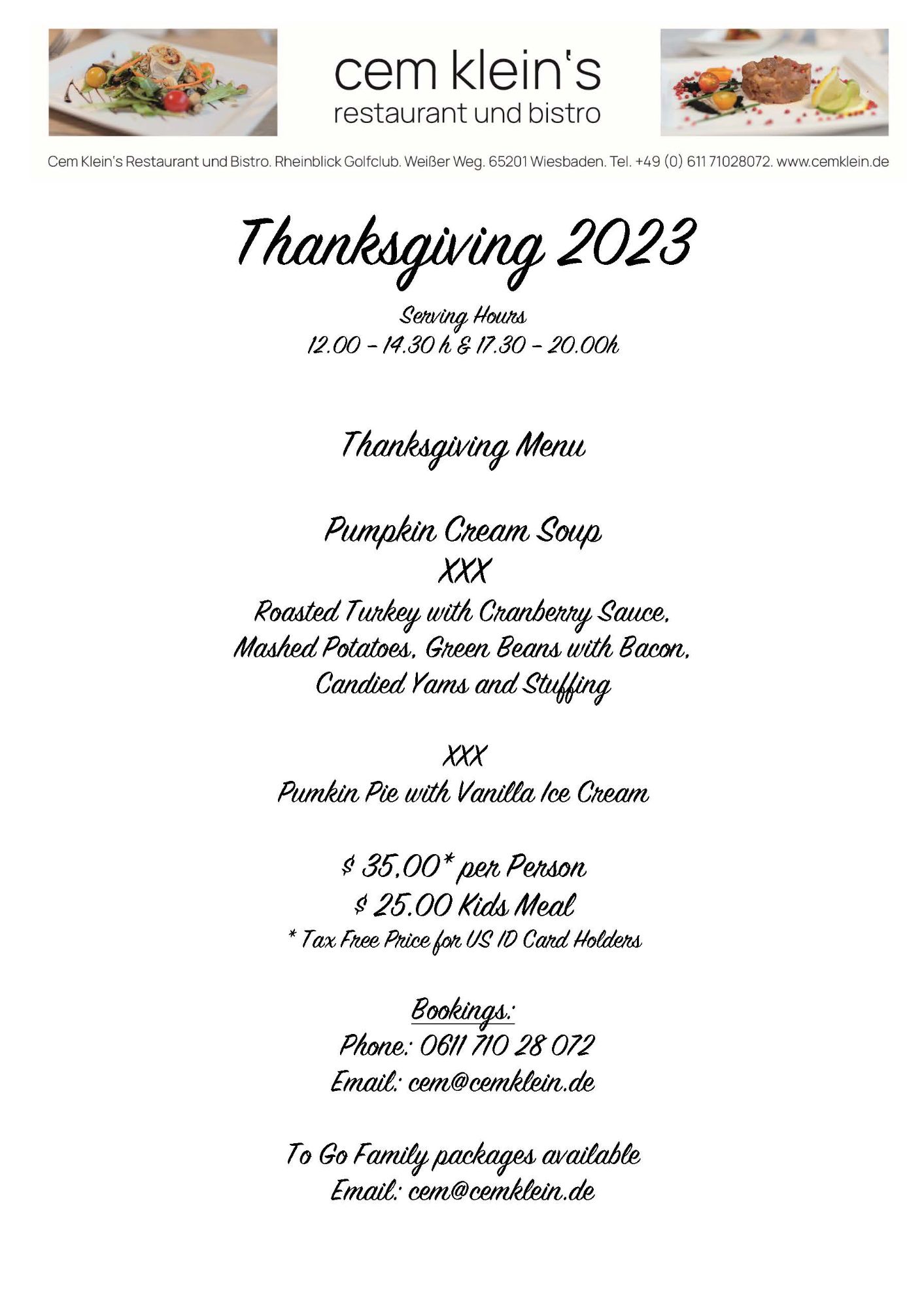 Cost
$35 per person; $25 for a kid's meal.
Registration Information
To make a reservation, call civ (0611) 710-28072 or CLICK HERE.
CLICK HERE to request a To-Go Family Package.
Rheinblick Golf Course

Military DSN (314)548-5485
Rheinblick Restaurant

Hours:

Dec. 31

12:00pm-Open End (New Year's Party)