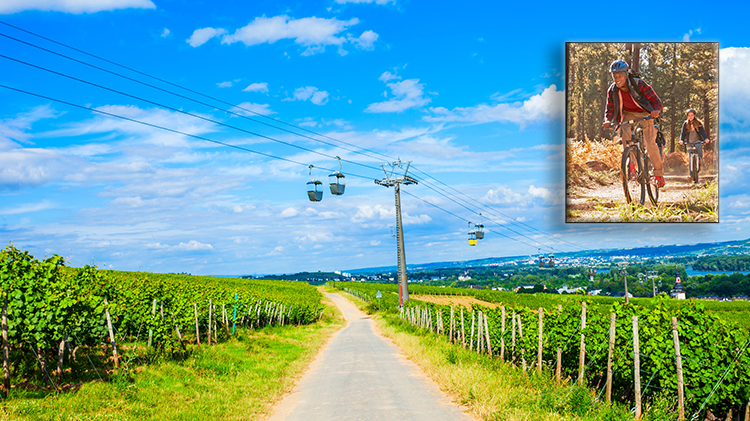 Ruedesheim Biking Trip (Self-Drive)
Date: Aug 29 2020, 9 a.m. - 5 p.m.
Outdoor Recreation - Clay North, Bldg. 3400 Wiesbaden 65205 Google Map
This "Self-Drive" Outdoor Recreation biking trip starts in Wiesbaden Schierstein, with an ODR biking guide leading participants to Ruedesheim and back.

Customers can transport their own bikes to the starting point or drop off their bikes by 2 p.m. on Friday, Aug. 28, for ODR to transport them to the starting point. Bikes can also be rented from Outdoor Recreation.

Customers should wear helmets and the appropriate clothing for the temperature and weather conditions. Bring drinks and snacks along for the ride. Enjoy the great scenery along the route and take time in Ruedesheim for lunch (not included in the price).

This biking trip is open to all levels of bikers, using their mountain bike, road bike or touring bike (NOT ideal for beach cruisers or BMX bikes). The biking paths have multiple surfaces to include sand, mud, gravel, concrete and or asphalt.

"Self Drive" means that you travel from your residence to the starting point (using your own POV or public transportation) and back.

Cost
$49 if using own bike; $59 if using an Outdoor Recreation bike
Registration Info
Sign up at Wiesbaden Outdoor Recreation.
Contact
Military DSN Tel:

(314)548-9801