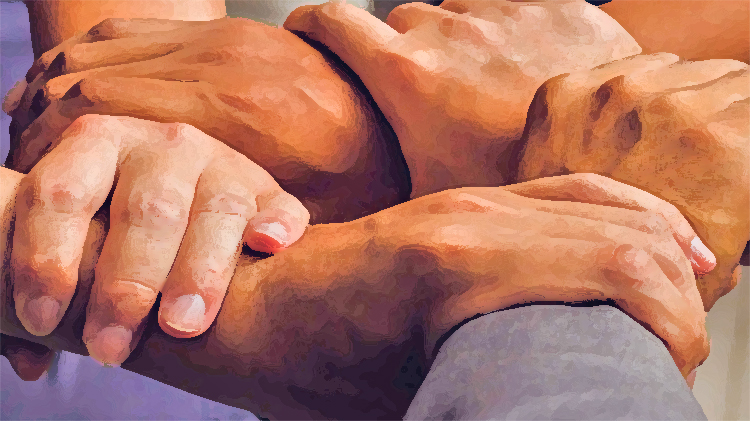 POSTPONED -- Sexual Assault Awareness and Prevention Month Events
Date: Apr 2 2020
(See specific times, dates and locations below)
****** Please note: Some or all of these events may be cancelled or postponed in response to the COVID-19 situation.
Various events will be held throughout the month of April during Sexual Assault Awareness Month. Activities include:
SHARP Amazing Race -- This event takes place from 6:30-9 a.m. on April 2 at the Wiesbaden Fitness Center on Clay Kaserne. The race is a timed group event requiring teams to use clues to complete a SHARP scavenger hunt throughout Clay Kaserne. The team that attains the highest score wins. Participants will register their team of five and a team name by March 2 at the Eventbrite website. On the day of the race, team check-in begins at 5:45 a.m. and closes at 6:15 a.m. Uniform for military personnel is appropriate service physical training uniform (unit shirts are authorized). The event will require one team member to download the SCAVIFY app on their mobile device and to carry that mobile device while completing the Amazing Race. This app will be used during the scavenger hunt to track progress, keep score and provide clues. Log-on information will be provided during the team check-in on April 2.
Strike Out Sexual Assault Bowling Event -- This event takes place from 2-6 p.m. on April 16 at the Wiesbaden Entertainment Center. Community members are invited for an afternoon of bowling to increase awareness of the problem of sexual assault. There is no cost for bowling or shoe rental.
Denim Day (April 29) -- is an internationally recognized awareness campaign, originally triggered by a ruling by the Italian Supreme Court where a rape conviction was overturned because the justices felt that since the victim was wearing tight jeans she must have helped her rapist remove her jeans, thereby implying consent. The following day, the women in the Italian Parliament came to work wearing jeans in solidarity with the victim. Denim Day was developed in response to this case and wearing jeans during this annual event has become a symbol of protest against erroneous and destructive attitudes about sexual assault. Commanders may authorize their personnel to wear civilian attire, in the specific form of denim, on that day.
Drive Out Sexual Assault Golf Scramble -- This event takes place from 8 a.m. to 2 p.m. on April 24 at the Rheinblick Golf Course. Teams of four must register through the Eventbrite website. Registration will end on April 21. The cost is $50 per individual and includes golf cart, club rental, range token and lunch (sandwich/cheeseburger, fries and drink). Fees will be paid to the Rheinblick on the day of the event. Community members are invited for a day of golf in an effort to "Drive out Sexual Assault" and "SHARP: Shaping the Culture of Trust."
Cost
See above for costs.
Registration Info
See above.
Contact
Military DSN Tel:

(314)548-9201