Open Auction
Your opportunity to bid on a used vehicle
Note: This event has already passed.
Feb 28 2021, 3 pm - 3:30 pm
Feb 28 2021, 3 pm - 3:30 pm
The Wiesbaden Automotive Skills Center holds an Open Auction for a 1991 Honda Accord with U.S. specs. on Feb. 28 at 3 p.m. The automatic transmission vehicle comes equipped with air conditioning, power windows, a power sunroof and cruise control. The car is sold as is -- No Guarantee.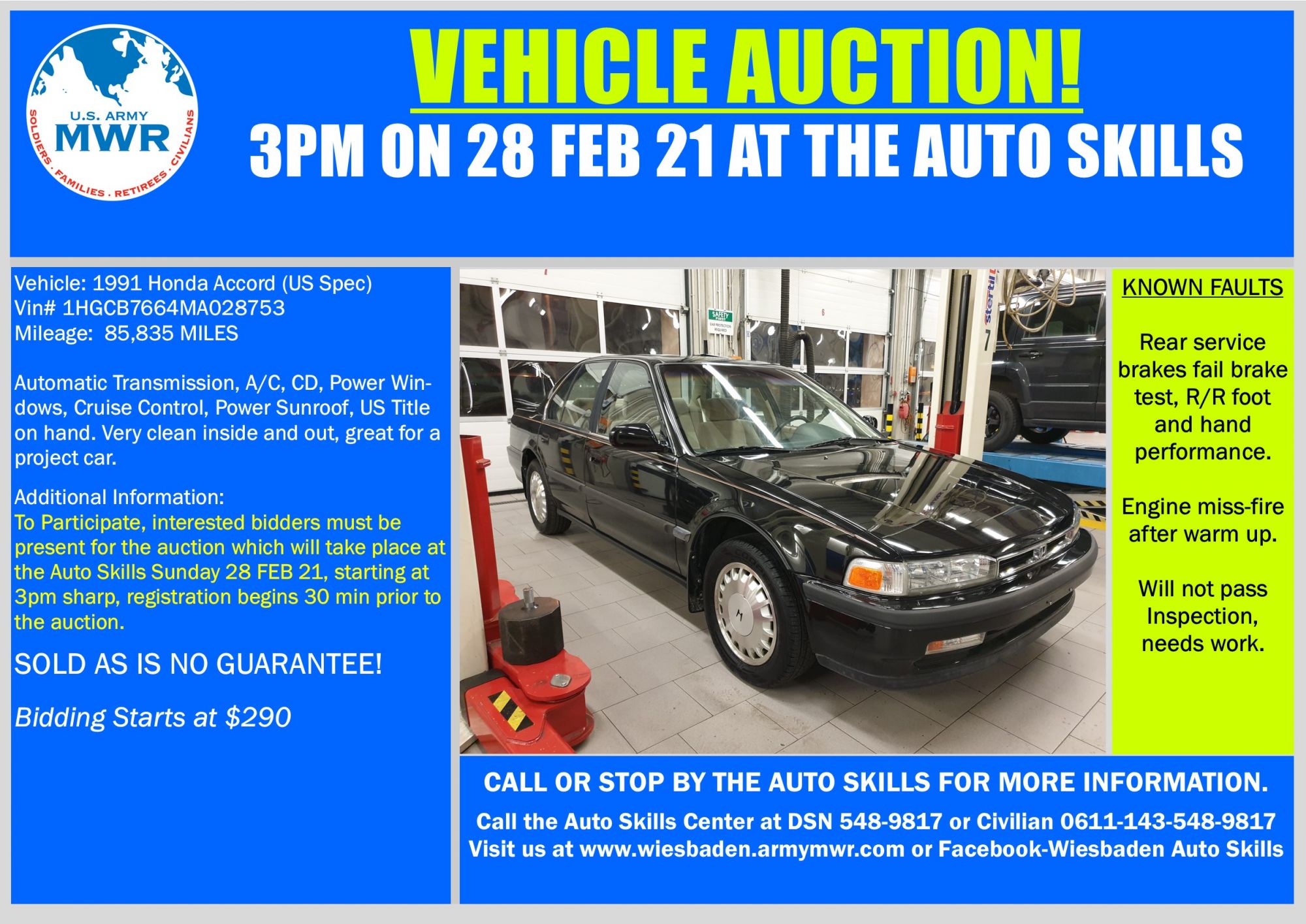 Cost
Bidding starts at $290.
Registration Information
Bidders must be present to take part in the auction. Registration begins 30 minutes before the start of the auction.
Automotive Skills Center

PLEASE NOTE: The Car Wash token machine at the Automotive Skills Center is currently out of service -- tokens can only be purchased from the center's front desk during regular business hours until further notice. We regret the inconvenience and hope to have it back up and running soon. When requesting service by email, please include a telephone number to be contacted to arrange service time. A total of five service bays are available for rent for self-service. Customers must call to make an appointment -- civ (0611) 143-548-9817.

Military DSN (314)548-9817