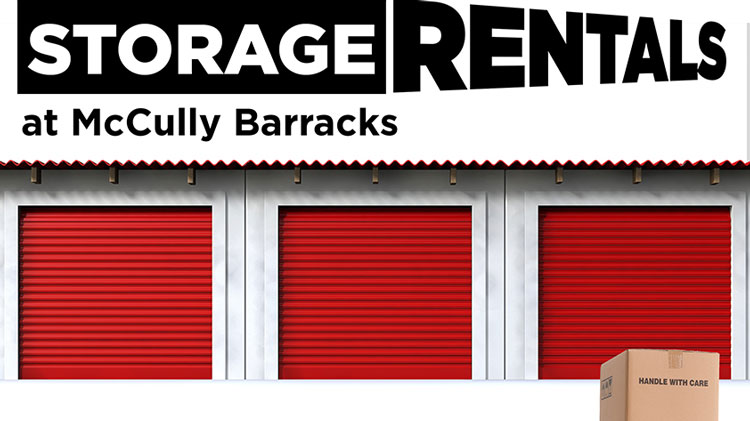 Storage Unit Rental Program
Outdoor Recreation - Clay Kaserne Bldg. 1631 Wiesbaden 65205 Google Map
Running out of space at home? Looking for a place to store all your extra belongings? Let Outdoor Recreation help you out! With a variety of sizes and low monthly rates, there is a storage unit to fit every need. These units are conveniently located at McCully Barracks and can be rented though the Outdoor Recreation office on Clay Kaserne. Call or stop by today and find a new home for all your extra stuff!
Cost
Small Unit: $35 per month.
Medium Unit: $50 per month.
Large (Three Door) Unit: $80 per month.
Large (Two Door) Unit: $70 per month.
Large (One Door) Unit: $80 per month.
Late fee for payment is $5 per day.
All units require a one time security deposit of $100.
Registration Info
Contact the Wiesbaden Sports, Fitness and Outdoor Recreation Center to rent a storage unit.
Contact
Military DSN Tel:

(314)548-9830/9801