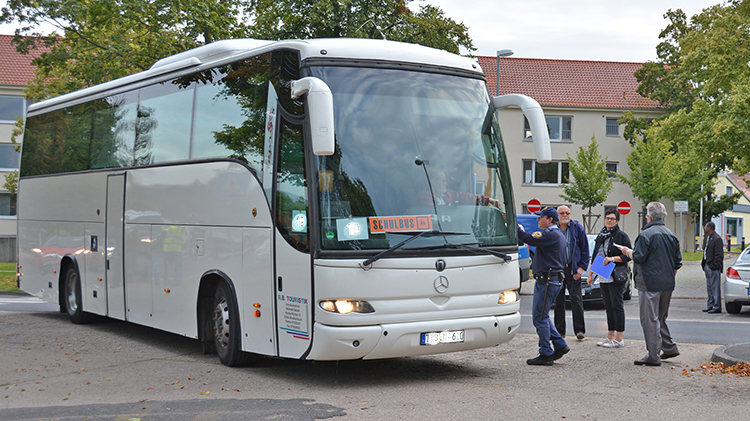 School Bus Monitor Volunteers
Army Community Service - Hainerberg Housing, Building 7790 Wiesbaden 65189 Germany Google Map
To enhance the student transportation experience, U.S. Army Garrison Wiesbaden, in cooperation with the Department of Defense Education Activity, is seeking several volunteers to volunteer as ride-along school bus monitors.
Potential bus monitors should be available on school days for the morning and afternoon routes. Bus routes supported for this program run primarily between Clay Kaserne and Hainerberg Housing. The program is looking for several bus monitors so a flexible schedule is possible. A volunteer position to assist in the coordination of the program is also open.
All volunteers will complete background checks, the same checks required for volunteer Child and Youth Services Youth Sports coaches. Volunteer bus monitors will be physically present and actively engaged throughout the bus route, but remain low-profile. Bus monitors are in place to observe and model positive behavior.
In addition to earning volunteer hours, bus monitors can take great satisfaction serving and supporting the well-being of the community's children.
We thank you for your interest and service to Wiesbaden's youths.
Registration Info
Those interested should contact Mary Cheney, ACS volunteer coordinator, at DSN 548-9201, civ (0611) 143-548-9201; or Peter Witmer, school liaison officer, at DSN 548-9305, civ (0611) 143-548-9305 for further details and to begin the application process.
Contact
Tel:

(0611) 143-548-9201

Military DSN Tel:

548-9201