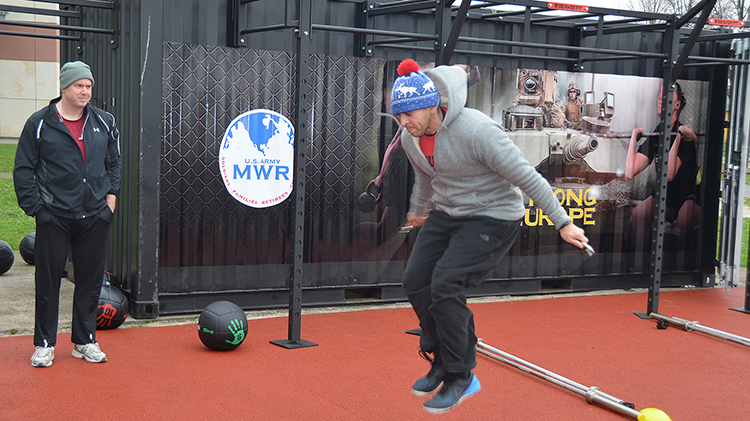 Functional Fitness Container
Wiesbaden Sports, Fitness and Outdoor Recreation Center - Clay Kaserne Bldg. 1631 Wiesbaden 65205 Google Map
Groups of three or more Soldiers have the opportunity to use the Functional Fitness Training container and fitness contents during non-Army Physical Fitness Training hours. One individual of the group will be responsible for signing for the key and contents, ensuring the area is properly policed and for promptly returning the key when training is complete. Upon return of the key, a complete inventory will take place to ensure accountability of items.
During APFT hours (5-8 a.m.) Monday to Friday a staff member will be available to assist with use of the container and its contents.
Registration Info
Check with the Wiesbaden Sports, Fitness and Outdoor Recreation Center main desk.
Contact
Military DSN Tel:

(314)548-9830/9801