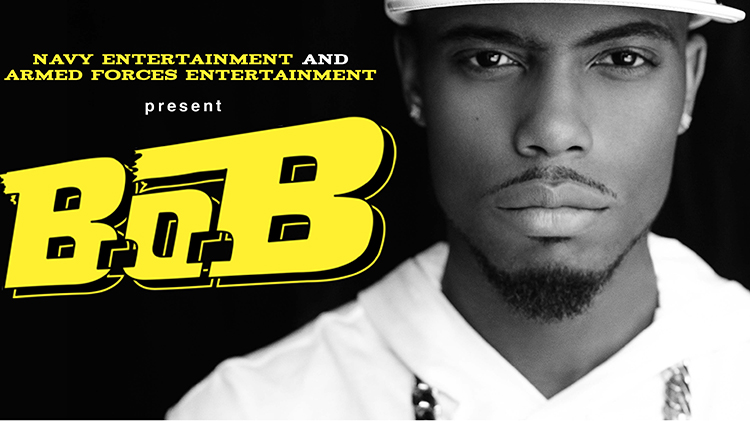 Wiesbaden Sports, Fitness and Outdoor Recreation Center - Erbenheim Flugplatz Wiesbaden 65205 Google Map
Armed Forces Entertainment is teaming up with MWR to present B.o.B. (alias Bobby Ray Simmons Jr.) in concert. The hip hop recording artist and producer from Decatur, Ga., is known for such hits as "Nothin' On You," "Magic" and "So Good."
Please note: This show is geared toward adults -- ages 18 and above.
Performances dates are:
May 22 -- Naples, Italy
May 23 -- Sigonella, Italy
May 25 -- Rota, Spain
May 26 -- Wiesbaden, Germany (at the Wiesbaden Sports, Fitness and Outdoor Recreation Center on Clay Kaserne at 7 p.m. Doors open at 6 p.m. Food and drinks will be available on site.)
May 27 -- Spandahlem, Germany
May 28 -- Ramstein, Germany
May 30 -- RAF Mildenhall, United Kingdom
Registration Info
None required; just come to enjoy the show
Contact
Military DSN Tel:

(314)548-9830/9801