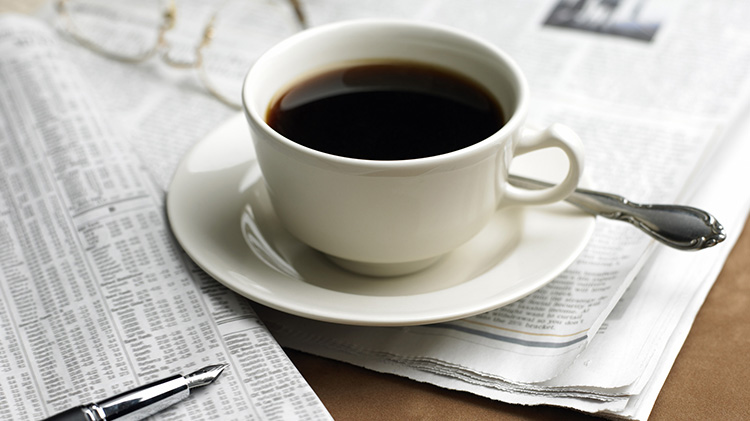 Date: Apr 16, 8:30 a.m. - 10:30 a.m.
Employment Readiness Program - Hainerberg Housing Bldg. 7790 Wiesbaden 65189 Google Map
Army Community Service's Relocation Readiness Program is hosting a "Java and Jobs" outreach table at various coffee spots/food courts on Monday mornings.
An ACS employment expert will be located in an area where job seekers are more than welcome to purchase the beverage and/or snack of their choice -- and chat about the job search. Don't worry, if you'd prefer not to eat or drink, the expert will still share employment expertise and tips with you.
Locations, 8:30-10:30 a.m. on Mondays, are as follows:
Jan. 22 -- Main Exchange Food Court
Jan. 29 -- Wiesbaden Entertainment Center
Feb. 5 -- Clay Food Court
Feb. 12 -- Java Express (Little Italy Restaurant and Catering Center)
Feb. 26 -- Java Cafe (Shali Center)
March 5 -- Main Exchange Food Court
March 12 -- Wiesbaden Entertainment Center
March 19 -- Main Exchange Food Court
April 2 -- Clay Food Court
April 9 -- Java Express (Little Italy Restaurant and Catering Center)
April 16 -- Java Cafe (Shali Center)
April 23 -- Clay Food Court
April 29 -- Java Express (Little Italy Restaurant and Catering Center)
May 7 -- Main Exchange Food Court
May 14 -- Wiesbaden Entertainment Center
May 21 -- Main Exchange Food Court
June 4 -- Clay Food Court
June 11 -- Java Express (Little Italy Restaurant and Catering Center)
June 18 -- Java Cafe (Shali Center)
June 25 -- Clay Food Court
July 2 -- Main Exchange Food Court
July 9 -- Wiesbaden Entertainment Center
July 16 -- Main Exchange Food Court
July 23 -- Wiesbaden Entertainment Center
July 30 -- Main Exchange Food Court
Aug. 6 -- Clay Food Court
Aug. 13 -- Java Express (Little Italy Restaurant and Catering Center)
Aug. 21 -- Java Cafe (Shali Center)
Aug. 27 -- Clay Food Court
Sept. 10 -- Main Exchange Food Court
Sept. 17 -- Wiesbaden Entertainment Center
Sept. 24 -- Main Exchange Food Court
Oct. 1 -- Clay Food Court
Oct. 15 -- Java Express (Little Italy Restaurant and Catering Center)
Oct. 22 -- Java Cafe (Shali Center)
Oct. 29 -- Clay Food Court
Nov. 5 -- Main Exchange Food Court
Nov. 19 -- Wiesbaden Entertainment Center
Nov. 26 -- Main Exchange Food Court
Dec. 3 -- Clay Food Court
Dec. 10 -- Java Express (Little Italy Restaurant and Catering Center)
Registration Info
None required
Contact
Military DSN Tel:

(314)548-9201